Summit on Dyslexia 2024
February 24, 2024 @ 8:30 am

-

4:00 pm
Ohio Summit on Dyslexia 2024
When: Saturday, February 24, 2024 Time: 8:30am – 4:00pm.
Accessing the Meaning of Text: The Ultimate Goal
(Virtual Event)
You've studied the foundational skills. What's next?
Speaker sessions and a LIVE panel discussion
---
When:
Saturday, February 24, 2024 from 8:30 AM to 4:00 PM EST
Where:
This is an online event.
The Summit will be virtual through the Whova app. More information about using Whova will be emailed to you after you register.
Schedule:
Login anytime before 8:30am
Conference 8:30 am – 4:00 pm
Registration is required.
Registration fee increases after Friday, February 1, 2024.
Cost:

($75 after February 1, 2024)
($100 after February 1, 2024)
Purchase Orders: If your organization would like to pay by PO, Select 'pay by check' on the registration page. Please make sure your organization has your name listed on the PO. Have PO's emailed to treasurer.coh@dyslexiaida.org
A Certificate of Attendance will be given for 6 hours upon completion of attending the Summit.
THE EMAIL ADDRESS YOU REGISTER WITH MUST BE THE EMAIL ADDRESS
YOU USE TO LOG INTO THE CONFERENCE.
---
All speakers will come together at the end for a live panel discussion moderated by Steve Dykstra
List of Speakers:
Dr. Hugh Catts – Professor of the School of Communication Science and Disorders at Florida State
Rethinking Reading Comprehension
Reading comprehension is often portrayed as one of the Big 5 and treated as such in assessment and instruction. However, this unfortunate presentation has contributed to the wrong impression about the complexity and malleability of reading comprehension. Reading comprehension is not a set of skills that can be applied to any text. Rather it is a multidimensional ability that relies on background knowledge, language ability, and other higher-level cognitive resources. The implications of this expanded view of comprehension for assessment, instruction, and remediation will be discussed.
His research interests include the early identification and prevention of reading disabilities. He is a past board member of the International Dyslexia Association and past board member and President of the Society for the Scientific Study of Reading. He has received the Samuel T. Orton Award from the International Dyslexia Association and the Honors of the Association from the American Speech-Language-Hearing Association for his career contributions in each of these disciplines. His current research concerns the early identification of reading and language disabilities and the nature and assessment of reading comprehension problems.
Dr. Claude Goldenberg
– Nomellini & Olivier Professor of Education, emeritus, at Stanford University.
Building reading comprehension for English Learners is even more complicated than you think
Most English Learners (ELs) in US schools don't have the benefit of bilingual education. They must therefore learn to read (and write) in a language they are simultaneously learning to speak and understand. As with most students, most ELs eventually learn phonics and decoding. But as words and text become increasingly more complex, comprehension becomes an increasing challenge. This presentation will describe several strategies that have been developed to promote ELs' reading comprehension. But it will also explore the role of reading fluency, an under-studied but probably critical aspect of ELs' literacy development.
Claude Goldenberg is the He received his A.B. in history from Princeton University and M.A. and Ph.D. from the Graduate School of Education at UCLA. He has taught junior high school in San Antonio, TX, and first grade in a bilingual elementary school in Los Angeles. A native of Argentina, his areas of research centered on promoting academic achievement among language minority students, particularly those from Spanish-speaking backgrounds. He currently works on promoting research, policy, and practices to enhance literacy and academic development among students not yet proficient in English.
Nancy Hennessy, M.Ed.
– Author, The Reading Comprehension Blueprint: Helping Students Make Meaning of Text. Past President of the International Dyslexia Association
Title: Constructing Comprehension: Where's the Blueprint?
Constructing meaning of text is complex and requires multiple skills and knowledge. It demands an instructional framework & tools that structure and scaffold informed instruction. The reading comprehension blueprint focuses on both literacy and content goals by addressing the critical contributions of word & sentence meaning, text structure, background knowledge, and inference. It asks the educator to identify and implement strategies and activities specific to this focus. Come learn about the blueprint itself and also experience an example of how it can be used to develop sentence comprehension.
Nancy Hennessy is an experienced teacher and administrator who currently works as a literacy consultant. While in public schools, she provided leadership for innovative programming for special need students and professional development for educators. Nancy has designed and delivered keynote addresses and multiple virtual and live professional learning events including workshops, podcasts, and training courses on the dyslexia, science of reading & structured literacy. Most recently, reading comprehension has been her focus. She is the author of the book, The Reading Comprehension Blueprint: Helping Students Make Meaning of Text and has also written the chapter, Working with Word Meaning: Vocabulary Instruction, in Multisensory Teaching of Basic Skills (4th edition). While serving as a national trainer for Language Essentials for Teachers of Reading and Spelling, she co-authored LETRS, Digging for Meaning: Teaching Text Comprehension (2nd edition) with Louisa Moats.She is the past president of the International Dyslexia Association (IDA) and currently serves on IDA NC 's Board of Directors. In 2011, Nancy received IDA's Margaret Byrd Rawson Lifetime Achievement Award and was recently honored with the North Carolina Department of Public Instruction's 2023 Impact Award.
Natalie Wexler –
Author, The Knowledge Gap: The Hidden Cause of America's Broken Education System and How to Fix it
Co-Author, The Writing Revolution: A Guide to Advancing Thinking Through Writing in All Subjects and Grades
Where Do Comprehension and Writing Fit Into the Science of Reading?
We hear a lot about the Science of Reading, but most of it focuses on problems with phonics instruction. That's important, but science also tells us that if we want children to become literate, we need to change our approaches to comprehension and writing as well. Instead of test prep and drills on skills like "finding the main idea," schools can engage kids in deep dives into topics and have them write about what they're learning, building the knowledge and analytical abilities that fuel comprehension. An increasing number of schools are doing just that, with promising results.
Natalie Wexler is an education writer and the author of
The Knowledge Gap: The Hidden Cause of America's Broken Education System-and How to Fix It
(Avery 2019). She is also the co-author, with Judith C. Hochman, of
The Writing Revolution: A Guide to Advancing Thinking Through Writing in All Subjects and Grades
(Jossey-Bass 2017), and the host of "Reading Comprehension Revisited," a six-episode series for the Knowledge Matters Podcast.. Her articles and essays have appeared in The New York Times, The Washington Post, The Atlantic, The American Scholar, and other publications. She a senior contributor to
Forbes.com
, and she has a free Substack newsletter called
Minding the Gap
. Natalie lives in Washington, D.C.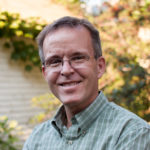 Steven P. Dykstra, Ph.D. – a clinical psychologist in the Milwaukee area. Dr. Dykstra is part of the Advisory Group for the
International Foundation for Effective Reading Instruction
.
Live Panel Moderator
Our presenters will come together in a live panel to answer your questions and engage in a lively discussion of the issues facing literacy educators, policy makers, and researchers as we strive to bring access to literacy to all students
Dr. Steven Dykstra is a psychologist, advocate, and troublemaker in the reading world with over 25 years experience. He has worked in an urban setting with the most challenging and difficult mental health cases involving children. His passion for reading comes from the recognition that the thousands of children he has served often pay the highest price for our failures and mistakes. Dr. Dykstra is part of the Advisory Group for the
International Foundation for Effective Reading Instruction
.
All speakers will come together for a live panel discussion moderated by Steve Dykstra.