Summit on Dyslexia 2022
March 5, 2022 @ 8:00 am

-

4:30 pm
Already registered for the Summit!

Click here to download the Whova app to attend the Summit.
You must use your email address that you registered with.
Sorry. Registration is now closed
Ohio Summit on Dyslexia 2022
When: Saturday, March 5, 2022 Time: 8:30am – 4:00pm.
The Road to Structured Literacy (Virtual Event)
How will you and your school navigate the shift?
Summit Information:
Registration is required.
Registration Fee increases after Friday, February 25, 2022
Cost:

IDA Members
($65 after February 25, 2022)
Non-Members
($75 after February 25, 2022)
Purchase Orders: If your organization would like to pay by PO, Select 'pay by check' on the registration page. Please make sure your organization has your name listed on the PO. Have PO's emailed to
treasurer.coh@dyslexiaida.org
6.5 – Contact Hours will be available after you attend the entire conference.
IDA Central Ohio's Summit on Dyslexia will serve to:
Inform and energize people about the issue of dyslexia

Support the development and work of parents and educational professionals
Foster and advocate for strategies for serving all of Ohio's children, especially those with dyslexia
Who should attend?
Teachers, Tutors, Literacy Specialists, ESL coordinators, Chief Academic Officers + more
Superintendents, School Board members, Principals
Language and Special Education Professionals, Advocates, Psychologists, Pediatricians
Parents and Community-Based Professionals
Policy Makers, Legislators and Other Elected Officials
Anyone Who Wants to Support Children with Dyslexia!
List of Speakers:
Maryanne Wolf Ph.D.
Director, Center for Dyslexia, Diverse Learners and Social Justice, UCLA
Maryanne Wolf conducts research in cognitive neuroscience on dyslexia, the reading brain, and changes to literacy in a digital age. In her presentation she will discuss how knowledge about the development of the reading brain provides insights into early assessment, early, differential intervention, and reading instruction. Finally, she will discuss issues concerning reading on digital media for the development and use of critical analysis and empathy.
Maryanne Wolf is a scholar, a teacher, and an advocate for children and literacy around the world. She is the Director of the newly created Center for Dyslexia, Diverse Learners, and Social Justice at the UCLA Graduate School of Education and Information Studies. Previously she was the John DiBiaggio Professor of Citizenship and Public Service and Director of the Center for Reading and Language Research in the Eliot-Pearson Department of Child Study and Human Development at Tufts University. She is the author of Proust and the Squid: The Story and Science of the Reading Brain (2007, HarperCollins), Dyslexia, Fluency, and the Brain (Edited; York, 2001), Tales of Literacy for the 21st Century (2016, Oxford University Press), and Reader, Come Home: The Reading Brain in a Digital World (August, 2018, HarperCollins). She is an Academician in the Pontifical Academy of Science.
Tim Odegard Ph.D., CALP
– Chair of Excellence in Dyslexia Studies | Professor, Middle Tennessee State University
Professional Knowledge, Accountability, and Effective Literacy Instruction
As we endeavor to embrace the science of reading to improve literacy outcomes, what is necessary to scale up the strategies we know to be effective? Dr. Odegard will discuss models of early reading screenings, tiered instruction, and professional training. He will also introduce a way of shifting our thinking around how we engage literacy leaders in supporting teachers to teach reading.
Tim Odegard, Ph.D., is a professor of psychology and holds the Katherine Davis Murfree Chair of Excellence in Dyslexic Studies at Middle Tennessee State University. In addition he leads the efforts of the Tennessee Center for the Study and Treatment of Dyslexia. He also serves as Editor-in-Chief of Annals of Dyslexia. Before joining the faculty at MTSU, Tim served on the faculty at the University of Texas Arlington and UT Southwestern Medical School in Dallas. In addition to being a research scientist, Tim is a reading therapist, having completed a two-year dyslexia specialist training program at Texas Scottish Rite Hospital for Children in Dallas during his NIH funded postdoctoral fellowship.
Tracy Weeden Ed.D. –
President / CEO Neuhaus Education Center
Constructing a Literacy Safety Net For All: Educators AND Learners
There is an urgent need to design literacy instruction models that are aligned to the science of reading research. Dr. Weeden will emphasize the critically important role preservice experiences play in setting educators up for success role-specifically. Dr. Weeden will share observations relative to the root causes of teacher failure or success, as well as considerations for serving a diversifying population, and ways to engage our communities in supporting our efforts.
Tracy Weeden is a seasoned leader dedicated to advancing literacy success for all, and academic excellence for children regardless of zip code. Weeden has spent her career developing innovative academic programs while scaling transformational systems change. While serving for the past 5 years as President and CEO of Neuhaus Education Center (NEC), Dr. Weeden has expanded the reach and impact of the Neuhaus Education Center from a local non-profit to a broader impact across the State of Texas, and on a national and international level. The NEC mission provides evidence-based professional learning to educators, information and resources to families, and adult literacy services. Prior to serving at NEC, Dr. Weeden was the Executive Director of Academic Planning for Scholastic Achievement Partners. Dr. Weeden also spent 5 years as the Assistant Superintendent of Curriculum, Instruction and Assessment for the Houston Independent School District (ISD). In Katy ISD, Weeden served as a high school English teacher, a recruiter, and then as the Coordinator of Personnel Development in the central office for Katy ISD. Dr. Weeden also served as a middle school Dean of Instruction in Katy ISD. Her roots are in her beloved City of Detroit, where she served as a high school English and Theatre Arts Teacher. Weeden professes to always remaining a teacher at heart. A graduate from the University of Detroit, with a B.A. in Speech Communications and English, Dr. Weeden also received her M.Ed. and Ed.D. in Educational Leadership from the University of Houston and is a loyal Cougar.
Susan Brady
– Professor, School Psychology,
The University of Rhode Island
Rethinking Phonological Awareness Instruction: What Really Matters!
The importance of phoneme awareness for acquiring the alphabetic principle and for learning to read has been documented since the 1970s, gaining broad recognition when the National Reading Panel Report was published in 2000. Since then, instruction to foster phonological awareness has become routinely recommended for the early grades. However, the widespread practice in schools is to target awareness of larger phonological structures such as words, rhymes, syllables and onset-rimes before focusing on phonemes, with attention to the phoneme not occurring until well into the kindergarten year or first grade. In this talk, I will discuss studies that raise questions regarding whether following this 'continuum' is necessary and/or beneficial for students. In addition, the session will cover the developmental sequence of phoneme awareness per se, the importance of linking phoneme awareness activities with letter knowledge and handwriting, and the benefits of this approach for all students.
Susan Brady received her Ph.D. in Cognitive Psychology at the University of Connecticut and presently is an Emerita Professor of Psychology at the University of Rhode Island. In prior years she held positions at the University of Sussex, St. Andrews University, and Haskins Laboratories. Concentrating on topics in the field of literacy, her research interests are in language factors in reading development and the nature of language weaknesses for struggling readers. In addition, she is passionate about the importance of translating the implications of the larger body of reading research for practice in order to strengthen teacher preparation and classroom practices.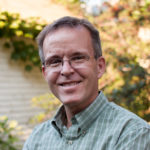 Steven P. Dykstra, Ph.D. – a clinical psychologist in the Milwaukee area. Dr. Dykstra is part of the Advisory Group for the
International Foundation for Effective Reading Instruction
.
Live Panel Moderator
Our presenters will come together in a live panel to answer your questions and engage in a lively discussion of the issues facing literacy educators, policy makers, and researchers as we strive to bring access to literacy to all students
Dr. Steven Dykstra is a psychologist, advocate, and troublemaker in the reading world with over 25 years experience. He has worked in an urban setting with the most challenging and difficult mental health cases involving children. His passion for reading comes from the recognition that the thousands of children he has served often pay the highest price for our failures and mistakes. Dr. Dykstra is part of the Advisory Group for the
International Foundation for Effective Reading Instruction
.
All speakers will come together for a live panel discussion moderated by
Steve Dykstra.